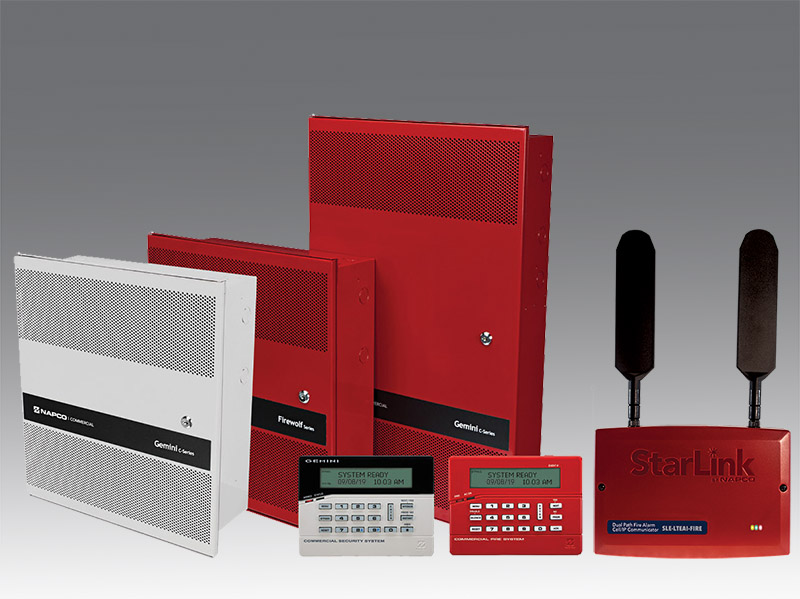 Napco Advanced Intrusion & Fire Alarms - A Perennial Favorite in Many US Schools & Starlink® Cellular &/or IP LTE Alarm Reporting - Better protection, eliminates landline costs
Napco Commercial® Addressable, Conventional &/or Wireless Intrusion and Fire/Lifesafety systems, including popular Dual Technology Motion Detectors, for Vandalism & Break-ins, Fire, Property Loss & Private Records Protection
Security/Access Control via Smart Device App or Centralized Control Alarm/or Fire Systems (and Video) with Continental CA4K™ or CA3000 Enterprise Security Management, through IP or web client
StarLink® Communications speed response & provide major budgetary savings, reducing landlines, toll calls, etc. with code-complaint StarLink Cellular &/or IP LTE alarm or fire alarm reporting (eliminates line-cut vulnerabilities, too.). Report alarms for local response &/or for external authorities (police or fire depts.).